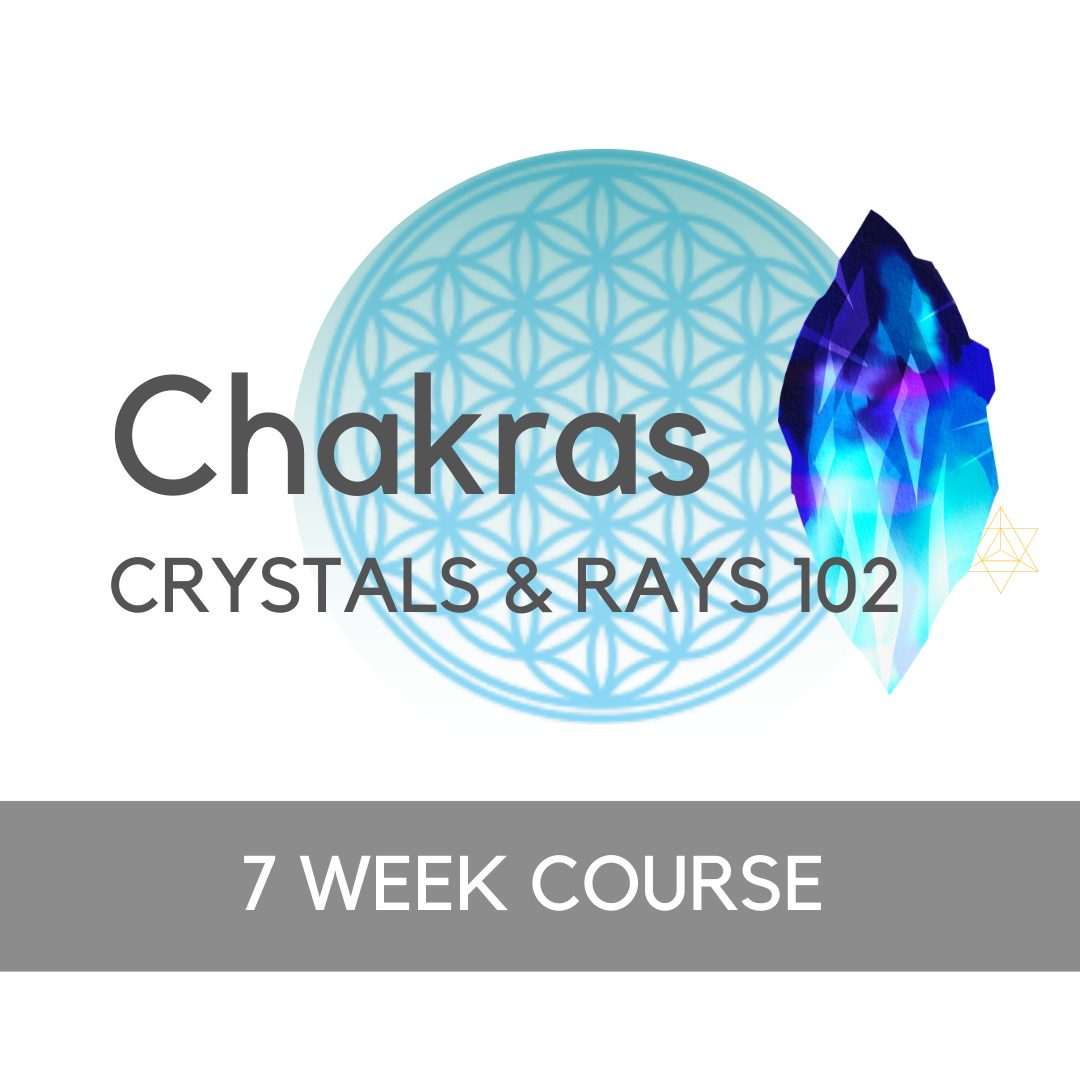 Activate your Transpersonal Chakras with Crystals through Sacred Rays of Light
Through a synergy of hypnotic & meditative energy healing experiences, masterclasses & interactive discussions experience a series of 5 Transpersonal Chakra Activations.
Chakra Activation 102 completes our signature 15 week Chakra Healing Intensive process. The course process itself is an experience that is designed to be repeated and that brings physical, mental & emotional healing.


7 Weeks You Can Repeat Forever.

Work with crystals and breathe high vibrational frequencies of light through your expanded lightbody in this 7 week course. Experience deeply cleansing and restorative energy healing Activations to help you to expand your consciousness! Crystallize a language to explain the purpose & potential of your Transpersonal Chakras.




This course is the second in a two part series activating all of your chakra centers through working with crystals, breath and Rays of light.
Explore the first course in this series:

Check your inbox to confirm your subscription